Oh, hello there, let's talk about jade – the sensual and seductive stone that's been prized for centuries for its beauty and healing properties. This luscious green gemstone is sure to add playful and sexy energy to your love life.
The Legend of Jade
Legend has it that in ancient times, jade was believed to enhance fertility and promote sexual energy, making it a popular choice for couples looking to conceive or spice up their sex lives. Can you imagine the lustful energy of using a stone like that?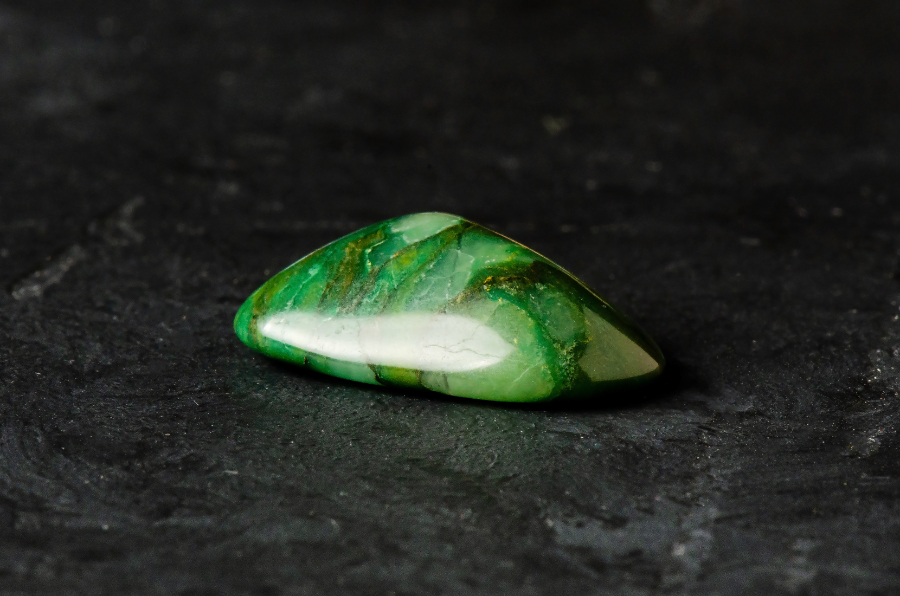 But the sexy fun doesn't stop there. In more recent history, jade has been associated with love and prosperity, making it a popular choice for those looking to attract and maintain healthy relationships. So if you're looking to add some romance and intimacy to your love life, why not bring some jade into the mix?
The physical properties of Jade
And let's not forget about the physical properties of this stunning stone. Jade is said to help regulate the energy flow in your body, leading to increased vitality and stamina. Plus, its cooling energy can help you feel calm and relaxed, allowing you to fully surrender to the pleasure of the moment.
So the next time you're looking to add some playful and sensual energy to your love life, why not try incorporating some jade into your routine? Maybe wear a jade pendant or bracelet to tap into its alluring energy, or place a few stones around your bedroom for added ambience. Just be sure to use high-quality stones, so you can fully embrace the power of this seductive stone.
Overall, jade may have a long and fascinating history, but it's never been more relevant than it is today. So go ahead, embrace the sensuality and beauty of this stunning stone, and let it lead you to some unforgettable experiences in the bedroom.
Love Jade? Check out our Jade Yoni Eggs