Founder, Seeds of the Sun
My name is Cristina Arcila, founder of Seeds of The Sun, and I want to thank you for finding yourself here.
What does Seeds of the Sun mean….
The name Seeds of the Sun means so much to me. As women, we hold the "shakti power" which by definition is "dynamic energy that is responsible for the creation, maintenance, and destruction of the universe. It is identified as female energy because shakti is responsible for the creation, as mothers are responsible for birth. (source asiasociety.org)
This means that women and the divine feminine hold the power of fire. To create and destroy. The cycle of life.
We are seeds of that power but through time we've lost our connection to this divinity.
Seeds of the Sun is a reminder that we are life and creation in physical form. We're expressions of the divine.
This concept for me has developed over the years, I was truly a lost soul until I started my spiritual journey which is always continuously changing and growing.
About me - Cristina Arcila...
I found myself 10 years ago in Australia and have made Byron Bay my home for that time. Feeling very connected to the land and its original use by its people as a place for meeting and exchange of thoughts and ideas. It's fertile land that continues to provide.
I'm a 200hr yoga international alliance instructor, and an undergraduate in health, lifestyle science and naturopathic medicine. I have had careers as a PADI instructor and TESL teacher in China.
Working with people and providing guidance has always been a passion of mine. I view life and health from a holistic POV and I truly believe that health starts in the mind first then the body.
Why I decided to start Seeds of the Sun Byron Bay….
Vaginismus… umm wtf is that?
By definition Vaginismus is a physical response to past sexual trauma or other painful events. Vaginismus is an involuntary tensing of the vagina.
I first heard this diagnosis when I went into my doctor after experiencing pain during sex. It felt like my vulva wasn't opening and sex became very traumatic. To the point that in my 4 year marriage, we couldn't have pain free sex for almost 2 years.
It felt like I had a brick wall built around the entrance and nothing could penetrate. This created frustration and distance in my marriage and a-lot of the blame game. 
We pinned it down to my experience and how I felt during sex. My mind felt unsafe. My heart and body didn't feel loved or appreciated. I had just a baby, I was exhausted, and I had several months of post natal depression.
Throughout the last 18 months, I've worked to not only help myself, but also my marriage. I now give my body time to slowly open up, allowing us to reconnect once again with our intimacy.⠀⠀
One of the acts that have helped was learning to give myself self pleasure through touch, masturbation, and meditation. Gently using yoni eggs and crystal wands to slowly open myself up while learning to explore erogenous areas inside and outside myself not directly being my clitoris or g spot.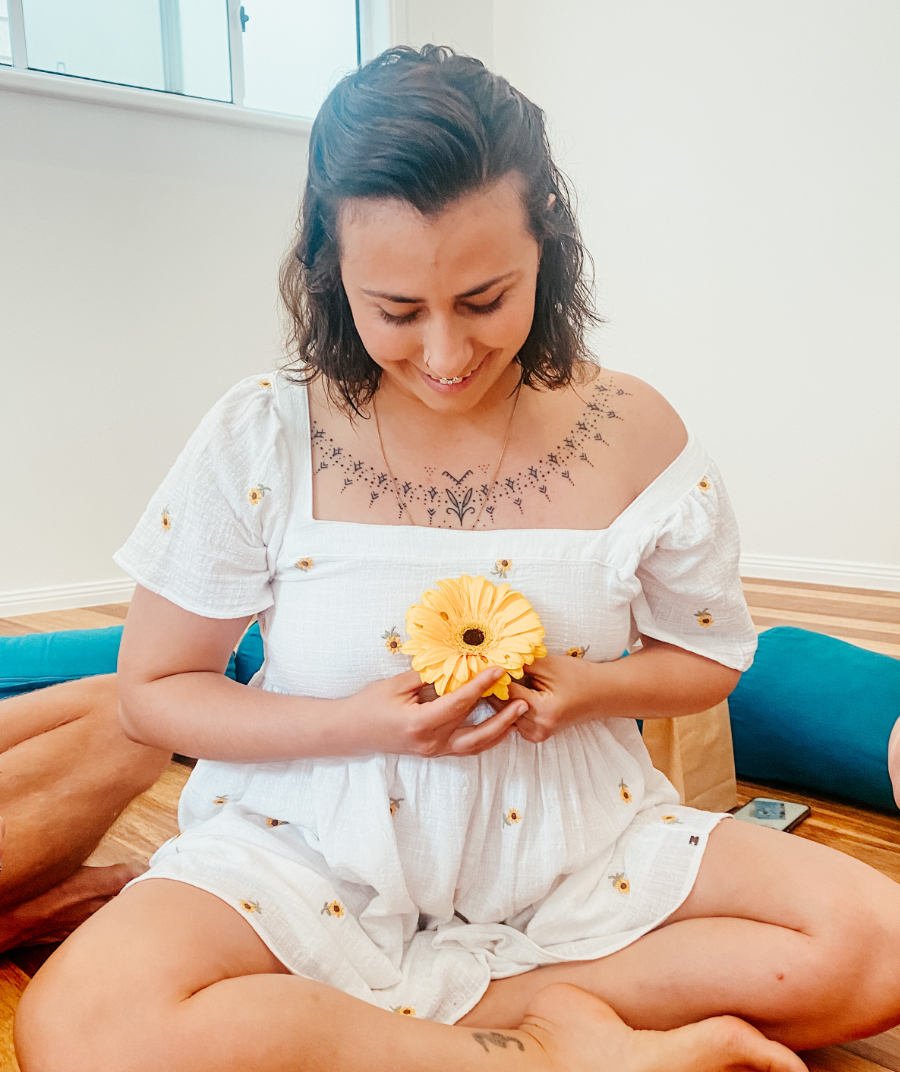 I still experience Vaginismus on the odd occasions with my husband, but it's certainly not where it use to be.
⠀⠀⠀⠀⠀⠀⠀⠀⠀
I feel like sex talk about women and what we experience is often taboo and shamed. So I hope at least one person can relate and find some comfort in my story. You're not alone, you're beautiful and you'll get through it.
⠀⠀⠀⠀⠀⠀⠀⠀⠀
With love & gratitude,

Subscribe for yoni health and pleasure news.